Professional Scrum with Kanban (PSK)
Read: What I learned from  Professional Scrum with Kanban (PSK) course from Scrum.org.
Arrangement
Mødested
Dato
Professional Scrum with Kanban (PSK)

WeOffices, Hellerup

View Details
Professional Scrum with Kanban (PSK)

WeOffices, Hellerup

View Details
COURSE OVERVIEW
Professional Scrum with Kanban™ (PSK) is a 2-day course that teaches Scrum practitioners how to apply Kanban practices to their work. Through theory, case studies, and hands-on exercises, participants will understand the importance of transparency and flow as it pertains to the Scrum framework.
Scrum is the defacto standard for how Agile teams work.  Scrum exists only in its entirety and functions well as a container for other techniques and practices.  Scrum Teams keep improving how they work, based on what they learn by inspecting and adapting on an ongoing basis.
Read the new Kanban Guide for Scrum Teams
What You Will Learn
In this class, students will learn how Scrum Teams can introduce additional practices from Kanban while continuing the way they are already working today with Scrum, all without changing Scrum.
Scrum.org and our Professional Scrum Trainers have worked with Daniel Vacanti in the creation of this course.  In 2007 Daniel helped to develop the Kanban Method for knowledge work. He managed the world's first project implementation of Kanban that year, and has been conducting Kanban training, coaching, and consulting ever since.
Course Objectives
Gain a clear understanding of how flow works within the context of Scrum
Be introduced to Kanban practices that Scrum Teams can adopt to help improve their effectiveness and efficiency
Understand how to effectively use the appropriate Kanban practices without changing Scrum
Learn a practical approach to improving transparency and visibility of work
Who Should Attend
The Professional Scrum with Kanban course is for anyone doing Scrum. It is particularly beneficial for those people within an organization who use Scrum to deliver products to market including Product Owners, Development Team Members and Scrum Masters.
Prerequisites
Attendees make the most of the class if they:
First of all, take a look at the new Kanban Guide for Scrum Teams from scrum.org
Try the new Scrum with Kanban Open test from Scrum.org (Free)
Course Topics
Dispelling Common Myths
Understanding Professional Scrum
Kanban Theory, Principles and Practices
Kanban in Practice
Scrum with Kanban
Professional Scrum with Kanban Certification
All participants completing the Professional Scrum with Kanban course will receive a password to attempt the Professional Scrum with Kanban I (PSK I) assessment. This assessment is only available to students of the class currently. If you attempt the PSK I assessment within 14 days and do not score at least 85%, you will be granted a 2nd attempt at no additional cost.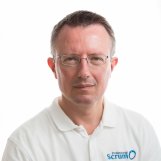 Underviser: Mads Troels Hansen
Professional Agile Coach & Professional Scrum Trainer
Mads er certificeret Professional Scrum Træner hos Scrum.org og er en af de mest erfarne i Danmark inden for implementering af og praktisk arbejde med Scrum, Kanban og Agile teknikker. Han har omkring 20 års erfaring med at arbejde agilt fra mange danske og internationale virksomheder og har som Udviklingschef/CTO indført Scrum i mange forskellige virksomheder med afdelinger i DK, Østeuropa og Asien. Han har mere end 15 års praktisk erfaring med at lede teams og afdelinger til at blive mere agile og skabe flere resultater med mere motiverede medarbejdere
Mads er bla. certified Professional Scrum Trainer ved Scrum.org, Management 3.0 Facilitator, Certified Coach og "Training from the Back of the Room" Certified Trainer. Teknikker og principper fra "Training from the Back of the Room" bruges i alle hans kurser og workshops til at maksimere læring for deltagerne. 
Se mere om Mads på LinkedIn, Scrum.org eller MadsTroelsHansen.com
Læs mere om Professional Scrum på ProfessionalScrum.dk
Certificeringer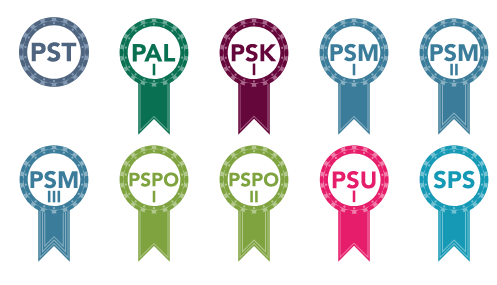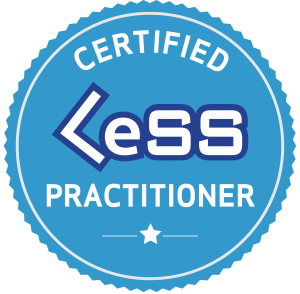 Certified NLP Coach
Certified Business Facilitator
Expand Certified Coach
Certified SAFe Agilist